With a naked, clear-coated carbon-fiber body and monocoque chassis, the Huayra weighs 1,400 kilograms (3,100 pounds).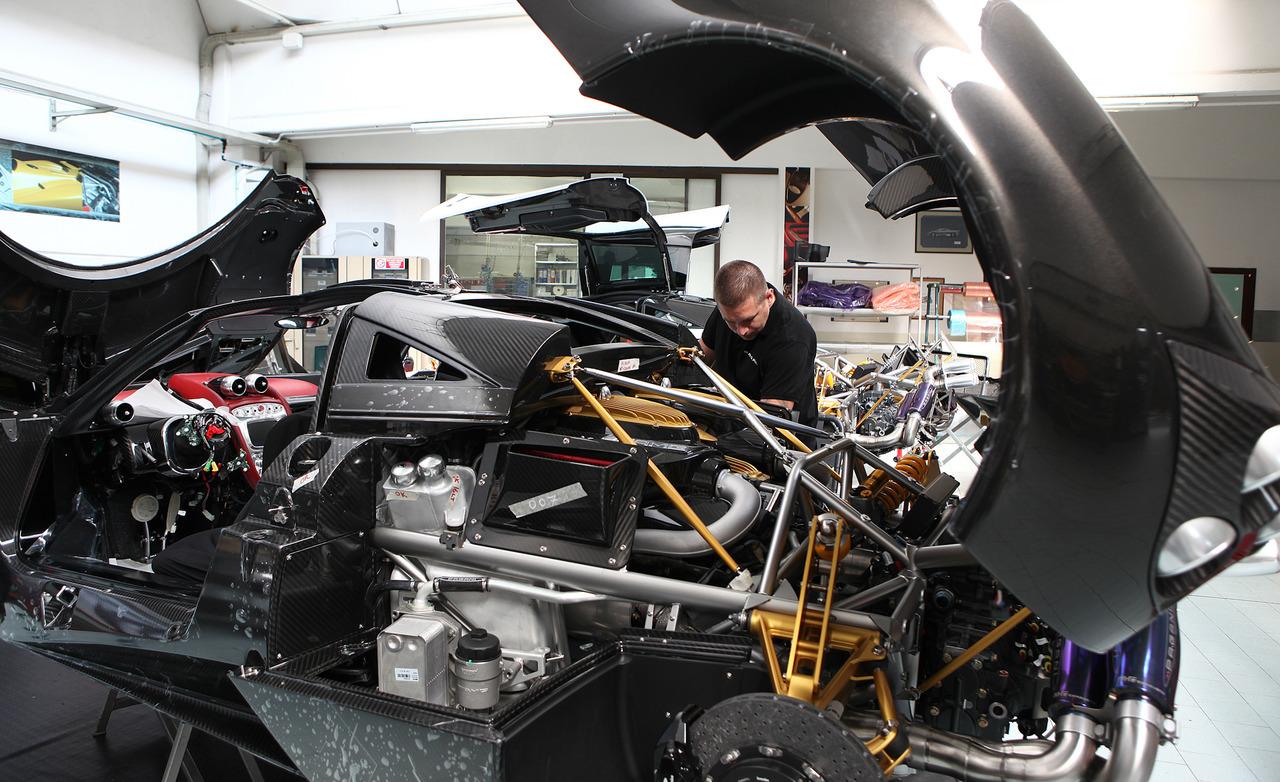 Uniquely, Pagani also weaves titanium into the carbon fiber to boost rigidity and spread kinetic energy in a crash. 
To achieve street legality in the United States, the Huayra had to pass 47 crash tests using a pair of carbon-fiber monocoques that Pagani says remained usable despite repeated destructive tests.